Lubbock Criminal Defense Law Firm
Track Record of Dismissals, Not Guilty Verdicts & Other Victories
A Perfect 10.0 Superb Rating from Avvo
5-Star Reviews from Past Clients
Free Consultation to Review Your Case & Legal Options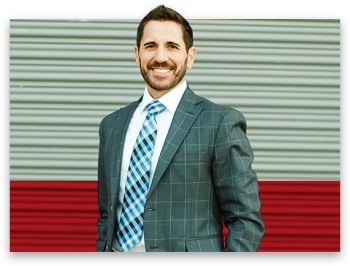 When you are charged with a criminal offense, it is essential that you take action and obtain our legal guidance as your Lubbock criminal defense attorneys. We have vast experience providing defense for people involved in state and federal cases. With knowledgeable legal counsel, you will be much closer to a positive case resolution.
After an arrest, individuals will need to obtain quality legal guidance that can provide them with direction. At King Law, P.C., that is what we aim to do. We can fight on your behalf during each step of your case.
Our defense firm's practice areas include:
Driving Under the Influence - Whether you have prior convictions or this is your first offense, the crime of driving under the influence (DUI) is serious and can result in substantial penalties. Texas does not have a "lookback" period, which means that all of your previous DUIs can be counted against you in a subsequent case. In Texas, a DUI is also referred to as the offense of driving while intoxicated (DWI). Obtain legal guidance from our firm to fight the penalties associated with a DUI / DWI, including the loss of your driver's license.
Drug Crimes - Drug crime laws in Texas are based on both federal and state laws. The Comprehensive Drug Abuse Prevention and Control Act of 1970 regulates drug crime cases classified as federal offenses. Whether state or federal, the drug crime can carry harsh penalties.
Federal Crimes - Offenses that occur on federal property or violate a federal law are classified as federal crimes. These types of crimes are handled in the federal court and often carry severe penalties. Common types of federal crimes include mail fraud, kidnapping, bank robbery, child pornography, and aircraft hijacking.
Immigration Crimes - Criminal conduct by a United States citizen is already a serious matter, but if you are not a United States citizen and you violate a criminal law, then you can be removed or deported from the country. Any involvement in criminal activity can jeopardize your immigration status.
Sex Crimes - An allegation of rape or another sex crime can result in harsh punishment for individuals who face this charge. Texas prosecutors deal very harshly with individuals who are accused of various types of sex crimes. Aggravated sex crimes are even more serious and carry severe sentences upon conviction.
Theft Crimes - Theft crimes are criminal offenses that are committed when an individual takes another person's property without his or her permission. In Texas, an individual can be charged with a theft crime when he or she is suspected of unlawfully taking that property without the intention of giving it back. Many factors can be taken into consideration when determining the severity of the offense.
Violent Crimes - Violent crimes involve acts of violence or the threat of violence when an individual is in fear of imminent bodily injury or death. Actions such as assault, homicide, or domestic violence are classified as violent crimes. The penalties for violent crimes are very harsh and can include prison, fines, and other sentences.
What is a Defense Attorney?
A criminal defense attorney is an advocate for the defendant in a criminal case. A criminal defense lawyer plays an important role in defending their client's civil rights, ensuring that they are not unjustly convicted or wrongfully sentenced.
It is crucial to hire a criminal defense attorney after you have been arrested as soon as possible. The sooner a qualified attorney steps in to protect your legal rights and craft a strong defense, the better chances you will have of successfully resolving your case with minimal consequences.
Your attorney will meticulously review the evidence and determine whether it was obtained legally and if any constitutional laws were violated. They can also challenge witness statements and interview witnesses on your behalf. Your lawyer may negotiate with prosecutors to reduce charges or secure a plea agreement.
In addition to protecting your rights and securing the best possible outcome, a criminal defense lawyer can provide peace of mind during a stressful time. They will be there to guide you through every step of your case, answer any questions you may have, and help navigate the complexities of the legal system.
How to Find a Criminal Defense Lawyer
There are a number of ways to find a criminal defense lawyer in Lubbock, TX. You can search online for reputable attorneys in the area, look up reviews and ratings, check out the State Bar of Texas website for a directory of lawyers, or contact the local court system for referrals. Additionally, you can also contact the American Bar Association for a list of experienced criminal defense attorneys in the area.
One of the main things that differentiates one criminal defense attorney from another is their experience and specialization. Depending on the type of crime you are accused of, you may want to look for an attorney who has experience in that particular area.
Additionally, some attorneys specialize in certain types of cases, such as DUI or juvenile cases, so it can be beneficial to find one who is familiar with the particularities of your case.
Furthermore, you should look for an attorney who has a good reputation and a successful track record.
Finally, it is important to find one who is a good listener and has the ability to understand your goals and objectives in order to provide you with the best possible defense.
Retain Our Skilled Legal Team for Your Case

You should take aggressive action to ensure that you have every opportunity to reduce your charges or have them dismissed. Contact King Law, P.C. to discuss your case with us and develop a better understanding of the options you have available. As your criminal defense attorneys in Lubbock, we can help you gain a better understanding of your case and develop a resolution.